News
First Production Photos
We are excited to share the first London Omnibus production photos.
The first photo is of Lekan Lawal, Rebecca Eastham and Jodie Jacobs in The Number One Goes to Canada Water. The second photo is of the full cast in A Hard Working Bus, and the third photo is of Sharon Ballard in A Hard Working Bus.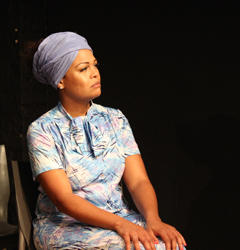 Posted on 12 September 2014.