News
First Photos from Rehearsals
We are excited to share two photos from today's London Omnibus rehearsals.
The photo on the left is of writer Christina Barrett-Jones, director Jeremy Lloyd Thomas and actors Rebecca Eastham and Dani Copperstone. The photo on the right is of actors Lekan Lawal and James Law with director Asia Osborne.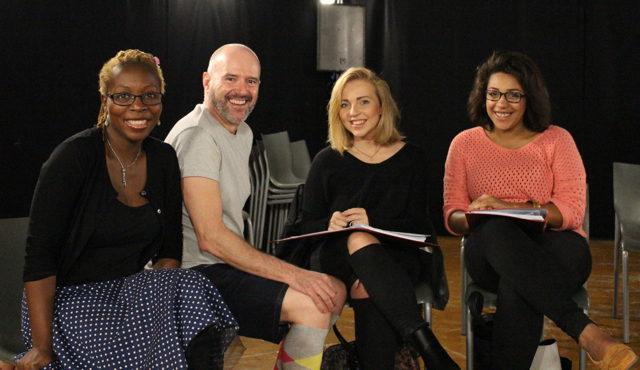 Posted on 5 September 2014.